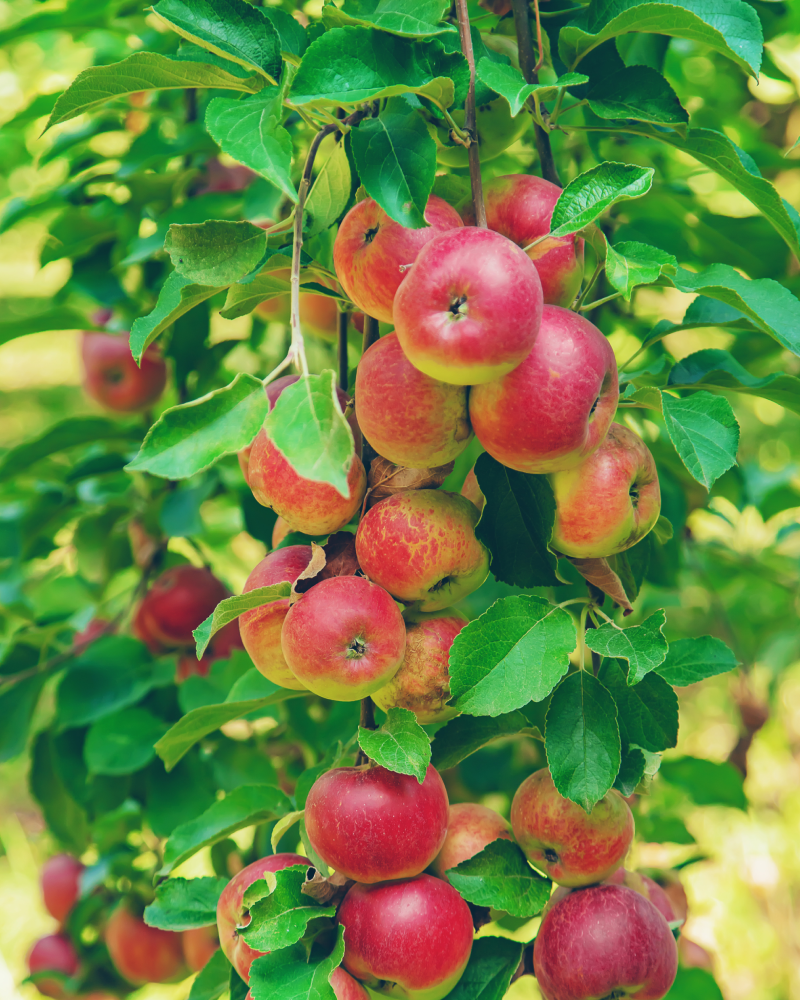 Fruit Trees
Huge Inventory of Fruit Trees
Trees symbolize strength, endurance, and peace. If taken care of properly, a tree will last a lifetime. LaRoche's variety of citrus and nut-producing trees make a wonderful housewarming or anniversary gift. They can also be planted in gardens as a life-affirming way to remember a loved one.
Each tree comes with a handy Grow Guide to ensure your tree's success, instructing you how to properly fertilize and giving a list of "Do's" and "Don'ts." Garden pests and diseases are always a concern, so we stock a full line of products to treat plant infections and bugs, as well as fertilizers.
Below is our selection of citrus and nut-producing trees. We also sell grapevines, raspberries, blackberries, and other vegetables:
Featured Products: Blood Orange, Grapefruit, Hamlin, Honey Bell, Lemon, Lime,Navel, Red Navel, Valencia,Several Different Tangerines.

Fruit Shipping
Largest Fruit Shipper in the Area
If you're concerned about how far your fruit had to travel before it ended up on your plate, your worry stops here. There is a reason LaRoche's is the largest shipper of citrus in Ormond Beach: Florida's perfect balance of soil, temperature, and moisture provides the climate for what's recognized as the "Best of the World" citrus. All of our fruit is shipped grove-fresh. The fruit you order today will hang on the tree until the day before we ship it out once we've washed and packed it on-site.
Purchase one of our fruit boxes and give it as a healthy gift to warm up someone's day. Each fruit box comes with 100% satisfaction guaranteed. We specialize in Indian River fruit, the highest quality Florida fruit available. It's got the best taste and the longest shelf life.
"Shipping & Handling costs additional."